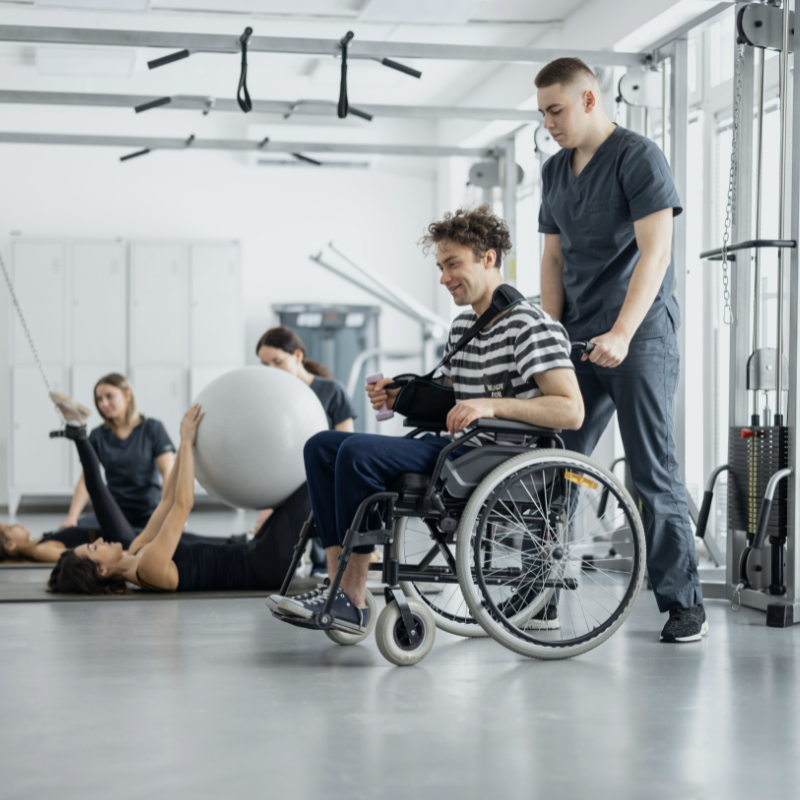 Digital therapy documentation – data-supported rehabilitation

Thursday | 11.04.2024 | 15:00
The webinar is free of charge with limited attendance.
Feel free to sign up. We look forward to the exchange.
For managers, sports scientistsSports scientists, sports physicians, head coaches, data analysts in competitive and elite sports and at sports science institutes.
In this webinar, we'll show you how to get on the path to a centralized, digital and AI-enabled health & performance management platform.
It is – especially at the beginning – often laborious. Parameters have to be created, data restructured, interfaces created and processes defined. People discuss reports and processes and distinguish between the important and the unimportant.
But it can be done – and we will accompany you.
And when the first version of your system is up and running, they and their team are quickly convinced. Everything is now clear and simple and also leads to the result. And what is becoming increasingly important: You are equipped for the future. The AI solutions can come, you are prepared.
The 5 steps we will present to you in detail in this live webinar:
Step 1: Your data model: The structure for capturing your data
Parameters and their correct recording | Test, training, competition, performance diagnostics | Medical data & findings | Discrete values and progress values | Reliability and validity
Step 2: The central and secure place for your data
What is a secure cloud? | Who owns the data? | From Roles and Rights | Data Protection and Data Security | Performance & Speed | Secure Cloud or On-Premises
Step 3: Data in Connection: The collection of your data
Forms | Questionnaires | System interfaces | What is an API and why do you need it? | Open Standards | Exchange between Databases | LIVE CONTROL | Athlete App
Step 4: Data in Context: The evaluation of your data
How to optimally prepare data | Evaluation tools: Idols, indices and reference sets | Generation of reference values | Standardization and automation of evaluations | The future of evaluations: AI solutions in sports and health management
Step 5: Data in Communication: The distribution of your data
Open standards: The API makes everything possible | Your own app for feedback and monitoring | Classics: pdf reports and Excel evaluations
The webinar is free of charge with limited attendance.
Feel free to sign up. We look forward to exchanging ideas with you.